The Forni Fiorini history starts more than 70 years ago in Marano Vicentino, a small village in the north of Italy, where almost all famous Italian manufacturers for the bakery and kitchen industry are united. Mr. Fiorini was working as a technician for a local baking-oven manufacturer and decides to use his experience for his own production. Today Forni Fiorini produces all important machines for bakeries, and is specialised in ovens. They apply for the highest quality and the best advantages for bakers, always considering the efficiency.
Forni Fiorini manufactures its oven using steel and other materials of certified origin and highest quality. Supervision over all cutting, bending, welding and sheet metal assembly operations allows the company to offer, by request, customised solutions.
The result of quality and reliability is the fact, that even Michelin-starred Chef Lorenzo Cogo (El Coq) has chosen one of Forni Fiorini's ovens for his restaurant.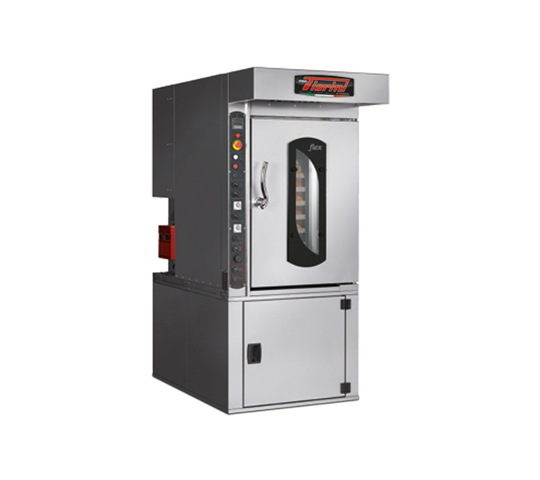 Advantages:
High quality ovens, made in Italy
Reliability, demonstrated by customers who use the same oven for more than 40 years
Wide range of products- gas, electric or oil/ deck, rack and convection
Intuitive operating
Strong housing for heavy duty use and less energy consumption
Competitive prices