GENERAL INFORMATION
Our Planetary Mixers are specially designed for confectionery products. Being most competitive in price, the machines are almost free of maintenance. The control panel has been kept simple, so that even unskilled staff can easily handle the machine. It allows the operator to control mixing time and speed. The machines come with whip, kneader spiral, hook and whip. They are ideal to whip (i.e. mousse & creams) and also to mix small quantities of dough.
The machine frame, as well as the safety grid, are made of durable stainless steel. The head
section is covered by a special thermoformed, shatter proved plastic safety cover. The various
inner drive components are constructed in durable and unique stainless steel. The transmission
gears are constructed in stainless steel nickel chrome, working in an oil bath, and guarantee
heavy duty work. Special attention is paid to the mechanical strengths of the machine, making it
exceptionally quiet and robust. Particular attention has also been paid to the incorporated safety
features. When the safety grid is opened, the machine cannot run, due to a micro
switch safety control. Also, the safety grid will keep its upright position until the operator
releases it. Tool are secured by a special tool arresting system. When the machine is
turned off, the rotation of the mixing tool will immediately cease.
FEATURES
The Hammonia Planetary Mixers are characterized by following features:
Simple Control Panel that allows the operator to control mixing time and speed
Mixing utensils are easily and quickly changed
Guaranteed gentle, gradual and homogenous mixing
Structure composed of durable stainless stee
Safety: Rotating of mixing tools immediately cease once machine is turned off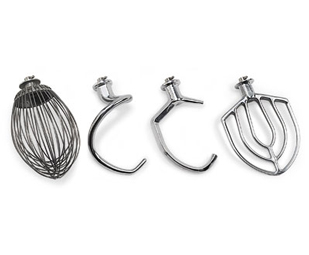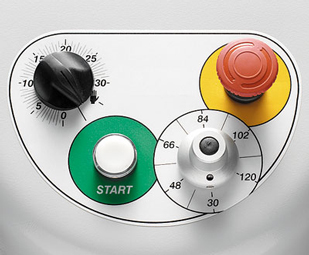 Need more information? Please contact us