GENERAL INFORMATION
The Bun and Roll Divider and Rounder that Operates with extra care. The OPTIMAT S is contructed using the latest technical innovations. The OPTIMAT S is suitable for all dough consistencies even sticky, soft or well risen doughs are treated gently and carefully.
The Hydraulic makes it possible. The sensitivity of the OPTIMAT S for the dough comes from the TAS system hydraulic. The OPTIMAT S adjusts independently to doughs of all types and consistencies. When the moulding operation begins, the pressure plate rises automatically to make room for the increasing volume of the dough. Excellent results are achieved producing portioned dough for rolls or buns of the best quality.
Over 50 % time saved compared to halfautomatic machines. While the Optimat S is automatically pressing, dividing and forming, the next plate may be prepared or the previous one finished.
The OPTIMAT S is very reliable and safe. The hydraulic system guarantees careful manipulation of all types of dough and is very reliable. It is well known that the hydraulic techniques are used wherever dependable foolproof operation is required.
FEATURES
The Bun Divider and Rounder Eberhardt Optimat S Fully Automatic is characterized by following features:
Electro-hydraulic working method
DAS-Dough Adjusting System
5 moulding times can be chosen
Pressing and dividing without moulding possible
Rust-free light-metal dividing head
Removable stainless steel dividing knife for easy cleaning
Quiet running, easy to keep hygienically clean
Electrically locked top-cover, removable for easy cleaning of the dividing head
One-hand-security-operation enables safe and quick handling
Stainless steel front cover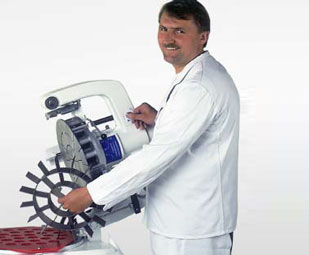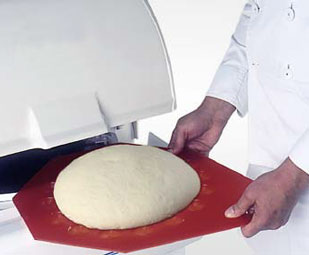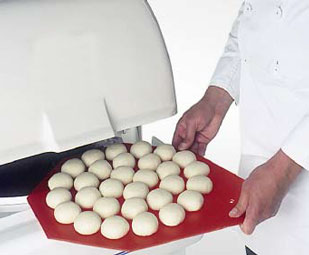 Need more information? Please contact us